PFV T | KEY LINE
PFV T | KEY LINE
Gun cabinet with certified glass.
The PFV T Key Line gun cabinets can hold up to 20 rifles. The cabinet of the Key line are perfect for storing weapons as they are made according to the current safety standards dictated by law.
Thanks to the glass they can be used as furnishing accessories to expose your guns.
All the cabinets in the PFV T Key Line possess the internal safe.
Additional information
| | |
| --- | --- |
| Dimensione | 6 fucili, 8 fucili, 13 fucili |
| Chiusura | serratura a doppia mappa, serratura a doppia mappa + combinazione 3D, serratura a doppia mappa + combinazione elettronica |
Moblock structure in sheet steel.
Total thickness of the door mm. 50.
High security lock with 6 levers with double-map key.
For EL models, motorized digital lock.
Extraction of the inhibited key with open lock.
Front and side bolts diameter 22 mm.
Complete with supports for rifles
Internal safe.
Wall and floor anchoring holes 4+ 2.
Painting with epoxy powder.
Safety laminated glass 20.5 mm thick. EN 1063 EN 356.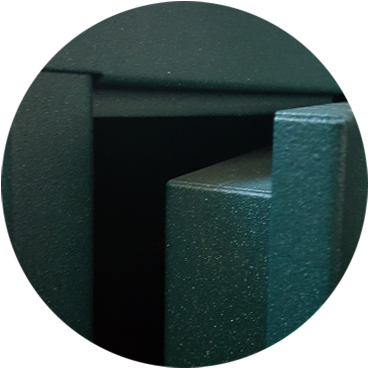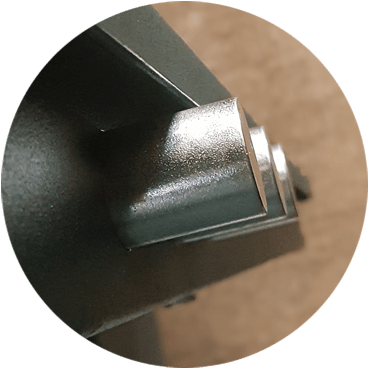 | CODE | LOCK | DIMENSIONS EXT cm | DIMENSIONS INT cm | SAFE | EQUIPMENT | WEIGHT |
| --- | --- | --- | --- | --- | --- | --- |
| PFV 200 T | key | H150 x W42 x D38 | H125 x W41.5 x D32.5 | H23 x W41.5x D25 | 6|10 rifles | 71kg |
| PFV 250 T | key | H150 x W53 x D38 | H125 x W52.5 x D33 | H23 x W52.5 x D25 | 8|12 rifles | 81kg |
| PFV 300 T | key | H150 x W63 x D40 | H125 x W62.5 x D34.5 | H23 x W62.53 x D27 | 10|14 rifles | 91kg |
| PFV 200 TB | key | H150 x W42 x D38 | H125 x W41.5 x D32.5 | H23 x W41.5x D25 | 5|6 rifles | 71kg |
| PFV 250 TB | key | H150 x W53 x D38 | H125 x W52.5 x D33 | H23 x W52.5 x D25 | 7|8 rifles | 81kg |
| PFV 300 TB | key | H150 x W63 x D40 | H125 x W62.5 x D34.5 | H23 x W62.53 x D27 | 10|12 rifles | 91kg |