S 160 | SABINA LINE
S 160 | SABINA LINE
Security door
The S line of the Sabina line is made of grey peel (Ral 7032) in 3 mm thick sheet steel, with internal hinges positioned on the right side of the door allowing a 140 ° opening.
Additional information
| | |
| --- | --- |
| Dimensione | 6 fucili, 8 fucili, 13 fucili |
| Chiusura | serratura a doppia mappa, serratura a doppia mappa + combinazione 3D, serratura a doppia mappa + combinazione elettronica |
Closure: triple expansion, operating 4 horizontal bolts, 1 upper vertical and 1 lower vertical of diam. 22 and 2 interlocking side bars.
The system is operated by a frictioned handle which, in case of forcing beyond certain limits, slips avoiding to damage the system itself.
Lock: double-map lock with non-removable key with open door. In the PC model, the aforementioned system is integrated with a mechanical or electronic combination.
The locks are protected by manganese steel plates.
Frame: made of box-type steel sheet 3 mm thick with the U-shaped external profile, which must be filled with cement for installation in such a way as to have an anchoring system on the entire door perimeter.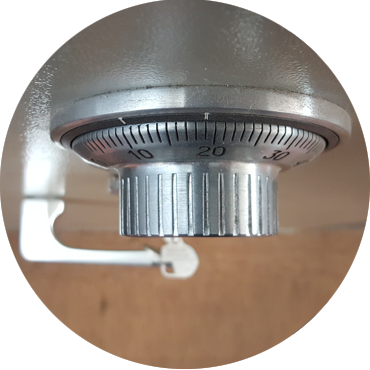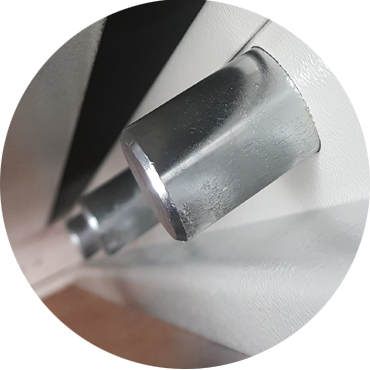 | CODICE | LOCK | DIMENSIONS EXT FRAME cm | DOOR PASSAGE cm | PINS | WEIGHT |
| --- | --- | --- | --- | --- | --- |
| S 160 C | key | H155.50 x W71.70 x D8 | H138.50 x W49 | 4+1+1 | 89 kg |
| S 160 CM | key + mechanical combination | H155.50 x W71.70 x D8 | H138.50 x W49 | 4+1+1 | 89 kg |
| S 160 CE | key + electronic combination | H155.50 x W71.70 x D8 | H138.50 x W49 | 4+1+1 | 89 kg |
Gun Safes, Steel

Gun cabinets with certificate of conformity.

This 20 gun safe (cod. PF300T) can hold up to 20 rifles. The cabinets of the Key Line are perfect for storing weapons as they are made according to the current safety standards requested by law. All PFT KEY Line cabinets are equipped with internal safe.

REQUEST A QUOTE