PFS | LINEA TITAN
PFS | LINEA TITAN
Armored display cabinet with certificate of conformity.
Armoured gun cabinet with shatterproof glass are ideal for safe storage and display of your shotguns. The triple display cabinet gives brightness.
The textured paint of the armored cabinet PFVV3V gives the surfaces a realistic metallic appearance, with a finish able to give a 3D effect.
Additional information
| | |
| --- | --- |
| Dimensione | 6 fucili, 8 fucili, 13 fucili |
| Chiusura | serratura a doppia mappa, serratura a doppia mappa + combinazione 3D, serratura a doppia mappa + combinazione elettronica |
The steel sheet of the safe for the preservation of firearms is made of 3 mm steel and has an inner casing of 2 mm steel sheet.
Fireproof insulation between walls.
The door is made of 4mm sheet steel.
In the upper part of the cabinet there is a closed compartment.
Certification EN 1143-1 Class 0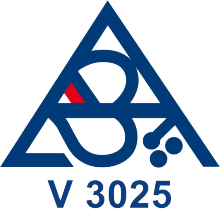 | CODE | LOCK | DIMENSIONS EXT cm | DIMENSIONS INT cm | EQUIPMENT | WEIGHT |
| --- | --- | --- | --- | --- | --- |
| PFS 5 | key | H150 x W39 x D33 | H145.3 x W34.8 x D23.5 | 5 rifles | 130kg |
| PFS 7 | key | H150 x W54 x D33 | H145.3 x W49.8 x D23.5 | 7 rifles | 157kg |
| PFS 10 | key | H150 x W69 x D41 | H145.3 x W64.8 x D31.5 | 10 rifles | 207kg |
Gun Safes, Steel

Gun cabinets with certificate of conformity.

This 20 gun safe (cod. PF300T) can hold up to 20 rifles. The cabinets of the Key Line are perfect for storing weapons as they are made according to the current safety standards requested by law. All PFT KEY Line cabinets are equipped with internal safe.

REQUEST A QUOTE