PF TB | KEY LINE
PF TB | KEY LINE
Gun cabinet with certificate of conformity.
The PF TB Linea Key gun cabinets can hold 6 to 10 rifles. The cabinet of the Key line are perfect for storing weapons as they are made according to the current safety standards dictated by law.
All the cabinets of the Key PF TB Line have internal safe.
Additional information
| | |
| --- | --- |
| Dimensione | 6 fucili, 8 fucili, 13 fucili |
| Chiusura | serratura a doppia mappa, serratura a doppia mappa + combinazione 3D, serratura a doppia mappa + combinazione elettronica |
Struttura monoblocco in lamiera d'acciaio.
Serratura di altissima sicurezza a 6 leve asimmetriche con chiave antiusura a doppia mappa.
Spessore totale del battente 50 mm.
3 catenacci frontali + 2 catenacci laterali girevoli da 22 mm.
Fori di ancoraggio a muro e a pavimento (4+2).
Tesoretto interno.
Rastrelliera e appoggia calci in dotazione.
Verniciatura con polvere epossidica.
Possibilità di avere la serratura elettronica ad accezione del modello PF 30 TB.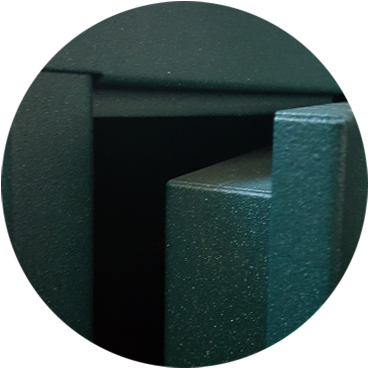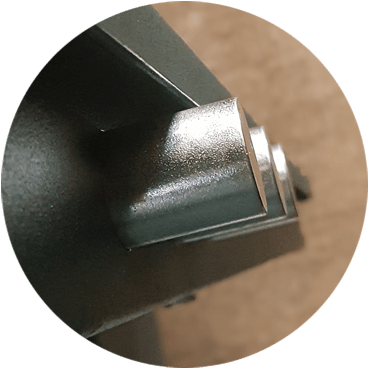 | CODICE | CHIUSURA | MISURE EST cm | ALLESTIMENTO | PESO |
| --- | --- | --- | --- | --- |
| PF 200 TB | chiave | H150 x L42 x P38 | 5|6 fucili | 55kg |
| PF 250 TB | chiave | H150 x L53 x P38 | 7|8 fucili | 65kg |
| PF 300 TB | chiave | H150 x L63 x P40 | 8|10 fucili | 81kg |